Upload Dynamic Security Dialog Box Properties
This topic describes how you can use the Upload Dynamic Security dialog box to update the catalog security file for a specific dynamic security.
Server displays the dialog box when an administrator selects Upload in the Controls column of the Administration > Security > Dynamic Security page on the Server Console.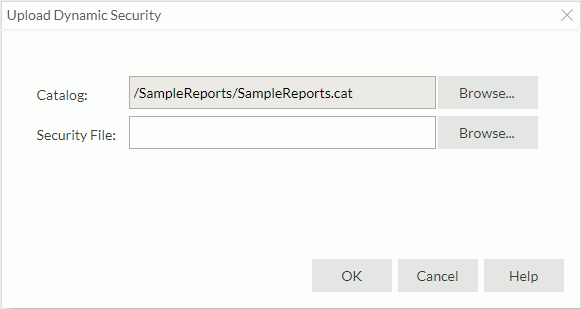 Catalog
Catalog for which the dynamic security is.
Security File
Select Browse to select another catalog security file that defines business view security, record level security, and column level security in the catalog, to replace the current one in the dynamic security.
OK
Select to apply the new security file to the dynamic security.
Cancel
Select to close the dialog box without changing the security file.
Help
Select to view information about the dialog box.