Add Language Dialog Box Properties
This topic describes how you can use the Add Language dialog box to select a language.
Server displays the dialog box when an administrator selects the Add button
above the Language box in the NLS Editor when editing NLS for a resource, or selects Languages Supported by Logi Report and selects OK in the Select Language Source dialog box.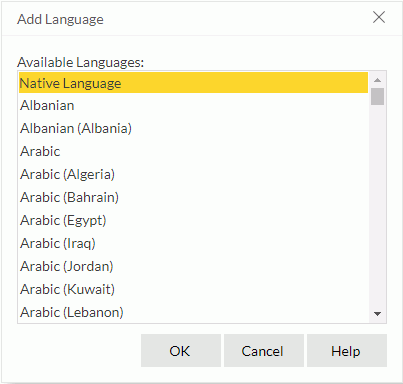 Available Languages
Server lists all the available languages for you to choose. Select the language you want.
OK
Select to add the selected language.
Cancel
Select to close the dialog box without adding a language.
Help
Select to view information about the Add Language dialog box.