Enter Parameter Values Dialog
The Enter Parameter Values dialog appears when you preview, print or export a report with parameters, or preview a query that contains parameters. In this dialog, all the parameter names used in the report or query and the prompting information are listed.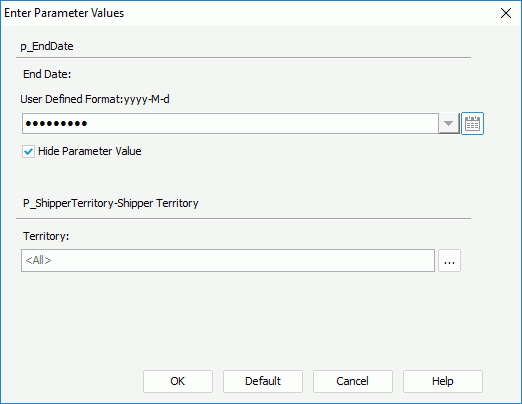 For details about how to set the values, refer to Specifying Parameter Values.
OK
Applies the specified parameter values for the report/query.
Default
Applies the default values of the parameters for the report/query.
Cancel
Cancels your operation.
Help
Displays the help document about this feature.