New Custom Field Dialog Box Properties
This topic describes how you can use the New Custom Field dialog box to create user defined fields, for use as resource properties.
Server displays the dialog box when an administrator selects New Custom Field in the Administration > Other > Custom Fields page on the Server Console.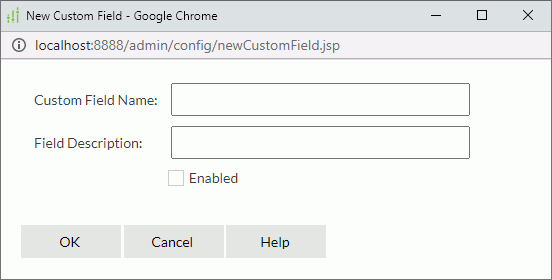 Custom Field Name
Type the name for the custom field.
Field Description
Type the description about the custom field.
Enabled
Select to enable the custom field and show it in the resource properties.
OK
Select to create the custom field and close the dialog box.
Cancel
Select to close the dialog box without creating a custom field.
Help
Select to view information about the dialog box.